Article
Email Address:
Password:
Forgot Password?
Big 12 Title Contenders
Back to Article Listing
Jim Feist - 2/29/2016 12:02 PM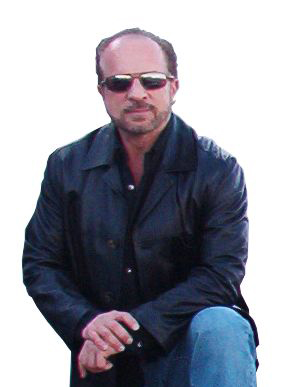 by Jim Feist

The Big 12 is loaded with rebounders, fast-pace attacks and teams capable of making runs to the Final Four. However, there has only been two national championships out of the conference in the last 40 years: Kansas (1988, 2008). Several will be knocking on the door again, though.

Kansas: Bill Self's team is loaded with balance and experience behind 6-8 senior Perry Ellis (17 ppg, 6.5 rpg), 6-5 junior Wayne Seldon (14.4 ppg), junior guard 0Frank Mason (13 ppg, 4.8 rpg, 4.6 apg) and Devonte Graham (10.7 ppg, 3.8 apg). They beat Kentucky (90-84 OT) and topped No. 1 Oklahoma twice (109-106 and 76-72).
The Jayhawks are No. 2 in scoring in Big 12 (83 ppg), scoring margin (+14) and field goal shooting (49%). And they can play defense, No. 4 in field goal defense, plus second in three-point 'D'. Kansas is 37-18-2 under the total against a team with a winning home record. If there's any weak spot it's that their defense slipped on the road, allowing 74 at West Virginia, 86 at Oklahoma State and 85 at Iowa State (all losses).

West Virginia: The Mountaineers have already topped 20 wins for Bob Huggins. He has never been shy about wanting physical players in the frontcourt and West Virginia leads the Big 12 in rebounding behind 6-9 junior Devin Williams (13.5ppg, 9 rpg) and 6-9 sophomore Elijah Macon.
The Mountaineers are tops in the conference in points allowed, while the offense is run by senior guard Jaysean Paige (13.5 ppg). They've been great at home , a recent 13-3 spread run there, along with a 7-1 run under the total. If you're looking for a weak spot with this group it comes from the free throw line at 66% in Big 12 play. That could hurt come tourney time!

Oklahoma: A preseason choice to be great hasn't disappointed behind do-it-all senior guard Buddy Hield (25 ppg, 5.6 rpg). Throw in senior Isaiah Cousins (13.7 ppg), junior Jordan Woodard (13.6 ppg) and 6-8 senior Ryan Spangler (10.4 ppg, 9.7 rpg) and the Sooners have a veteran group with four double-digit scorers for Lon Krueger.
Oklahoma is second in the Big 12 in scoring (82.8 ppg) and free throw shooting, tops in three-pointers, while the defense is No. 1 in field goal shooting allowed (40%). All of which makes that late-season 1-3 slump a bit perplexing, losing to Kansas State, Kansas and Texas Tech, all as chalk. Still, this team is for real and should be a fun team to watch in March -- unless you happen to be going up against them.

Baylor: Don't mess with the Bears under the glass, with 6-8 wide-body senior Rico Gathers (12 ppg, 10 rpg), 6-7 senior Taurean Prince (15 ppg, 5.8 rpg) and 6-9 sophomore John Motley (11 ppg, 5 rpg). Scott Drew's team loves to run, topping 90 points six times, including a 100-91 win over Iowa State two weeks ago.
Despite all that rebounding muscle, the Bears are last in the Big 12 in field goal defense, allowing .447% shooting. Baylor is 19-7-1 over the total on Saturdays, plus 18-7-1 over against a team with a winning percentage above 60%. And when they lose, they lose BIG, losing by double digits to Texas A&M, Kansas, Oklahoma, Texas Tech and West Virginia. Do they have enough defense and depth to survive the March grind? They didn't last year, getting bounced by Kansas (62-52) in the Big 12 tourney, then one-and-done in the Dance, a 57-56 loss to Georgia State.

Iowa State: First-year coach Steve Prohm won 29 games with Murray State last season and inherited a talented group of Cyclones. Iowa State is third in the Big 12 in scoring behind 6-7 senior Georges Niang (19 ppg, 6.4 rpg), junior guard Monte Morris (15 ppg, 7.2 apg), 6-9 Jameel McKay (11.7 ppg, 8.7 rpg) on a team with six players in double figures in scoring.
Iowa State is tops in the Big 12 shooting 50% as a team. They are a handful on offense, but a lack of defense at times contributed to a late-season slump losing four of six, including twice as a favorite. The Cyclones are second-worst in the conference in field goal defense and three-point 'D', weak spots that could be exploited in tournament play.




Back to Article Listing