Article
Email Address:
Password:
Forgot Password?
NFL FOOTBALL; The Breakdown of Exhibition Play by Joe D'Amico
Back to Article Listing
Joe D Amico - 8/20/2015 5:14 PM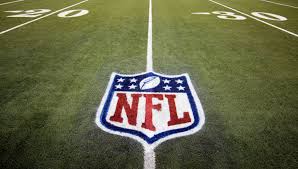 NFL FOOTBALL; The Breakdown of Exhibition Play
by Joe D'Amico
Guys, as we are just hours away from the second full week of NFL pre-season play, there is a lot to take in.
When betting NFLX, there are a few factors to understand...For starters, knowing how many plays or series the "A-team" will play takes precedence. On paper, some teams look to good to be true, but be sure to be up-to-date as to key players playing-time as well as injuries, not just to the starters, but to their back-ups as well. Next, new coaches and existing coaches tendencies in NFLX. Each season, a slew of teams have new coaches. Some need to make an immediate impact and some with long contracts do not. History also shows us that some HC's love to win in August and some couldn't care less. This is where trends and streaks come into play. Next, Ticket Sales. Some franchises need to win right away in order to boost both individual home games and season sales. Lastly, often odds makers just have the wrong number on a game in pre-season. Sometimes this is done intentionally and sometimes by mistake due to new personnel.
Here is an update on the latest NFL news; Chargers QB, Philip Rivers inked an 83.25 million dollar deal, bringing this years salary up to $37,500,000. And guess what? I still don't see a Super Bowl appearance in San Diego's future. Tom Brady made a surprise cameo in Week1, going 1-for-4, with 10 YP. Geno Smith got his jaw broken by a teammate and may miss up to 10 weeks, resulting in New York signing, Matt Flynn. Blake Bortles took a quantum leap, improving from last year, in the Jaguars, 23-21 win over the Steelers. Speaking of Pittsburgh, they are 0-2 and seem to have no way to move the chains without Le'Veon Bell, who won't be eligible until Week 3. QB controversy is surrounding the Browns between Johnny Manziel and Josh McCown as well as in Washington, between RG3 and Kirk Cousins. Derek Carr and Amari Cooper are giving Raiders fans something to be excited about. Miami starting QB, Ryan Tannehill does not need to worry about his job as his back-ups, Moore, Freeman, and Bethel-Thompson looked horrible in the team's, 27-10 loss to Chicago. Once again, Peyton Manning is expected to be a spectator as the Broncos face the Texans this week. The NFL suspended San Francisco WR, Jerome Simpson (substance-abuse policy) for the first 6 games. The Chiefs are getting thin on their OL (Allen and Fisher are out). Baltimore WR, Breshad Perriman is still out. Carolina WR, Kelvin Benjamin tore his ACL and is lost for the season. Bills RB, LeSean McCoy is expected to be ready for the season-opener (hamstring). The talk in Dallas is that the work ethic of Darren McFadden will make people forget about DeMarco Murray. And Seahawks Safety, Kam Chancellor is holding-out for now.
Sports fans, this is a very long season in which any team is just an injury away from plummeting. Health is key. Even more than tendencies. Not to forget that strength of schedule and scheduling in general, is a major-factor. The NFL changes every second, let alone every week. The one sure way to make this season a successful one, is by following a proven and documented winner. This isn't something I do, this is who I am. As you work every day, I do this every minute of every day. As of print, I am 5-1 my L6 NFLX. Get all my winning information right here and have the most-profitable NFL campaign you ever had.
Good Luck and have a winning day.
Joe D'Amico
Back to Article Listing